GLOBAL INITIATIVES, PARTNERSHIPS AND COMMITMENTS
In order to have a greater positive impact and behave sustainably at a global scale, Puig is engaged in the Sustainable Development Goals (SDGs) including all the targets adopted in 2015 by the United Nations to eradicate poverty, protect the planet and ensure prosperity.
For the duration of the company's Refresh Strategy, Puig will focus on the three priorities which most concern us, owing to our business model and our industry.
| | |
| --- | --- |
| | Puig is a company that is continually innovating and working on the way to improve sustainability in all its pillars, from packaging through different innovations in its sustainable management and the improvements and new initiatives in the industrial and manufacturing processes, to the different innovations on the facilities' efficiency through new energy systems or new applications to improve the employees' training. |
| | Our activities involve high level of resource consumption, from the ingredients and packaging used for the products to the different consumptions at the sites (water, energy, gas). It's very important to achieve responsible and sustainable consumption and production, focusing on different aspects such as the use of chemicals, waste management, or fossil fuel consumption. |
| | Other of our worries are the emissions generated by our activities. So it is of vital importance to focus our Strategy on reducing them in each one of our value chain levels (product, supply, production, logistic, facilities and employees). |
Nevertheless, our initiatives are also aligned with six more of the goals.
Puig demonstrates its commitment to sustainable development through alignment with others' sustainability initiatives, towards the creation of shared value, decreased emissions, transparency, and industry collaboration. Some of these initiatives are reflected in the pillars of the company sustainability strategy discussed in this report.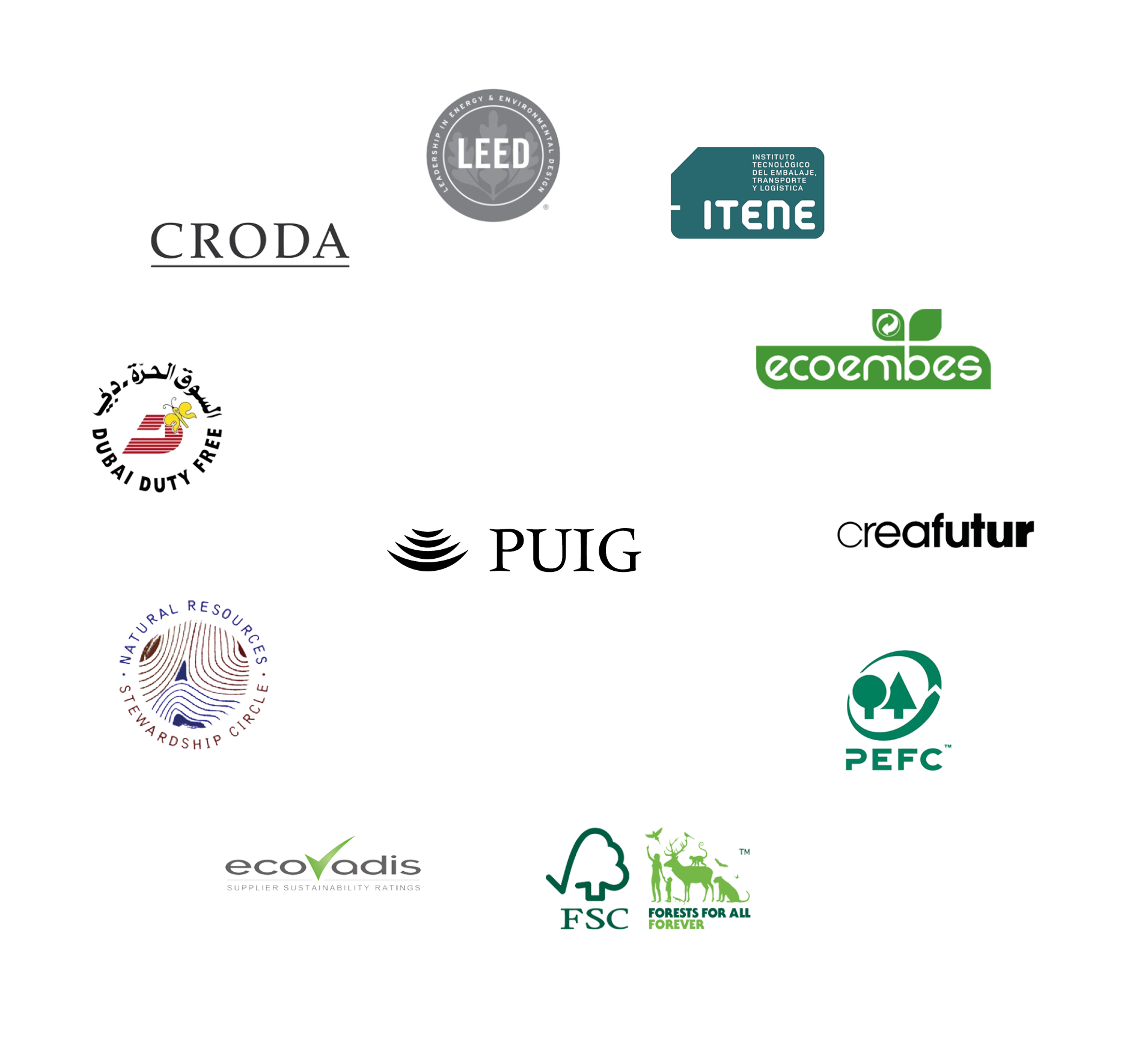 Top