SUSTAINABILITY AT PUIG
SUSTAINABILITY PROGRAM TO 2020: GROWING IN A RESPONSIBLE WAY
In 2014, the year of its 100th Anniversary, Puig established new goals and challenges emphasizing its commitment towards sustainability, creating the Sustainability Program 2020. Today, we continue to develop the strategy that will allow the company to achieve its strategic goals while maintaining the significant accomplishments already achieved by focusing on 5 pillars and 13 programs.
In 2017, Puig concluded a period designated in the company's business plan as Plan Next (2015-2017) and recorded the following results:
Product stewardship
Sustainable sourcing
Responsible logistics
Responsible manufacturing
Employees and facilities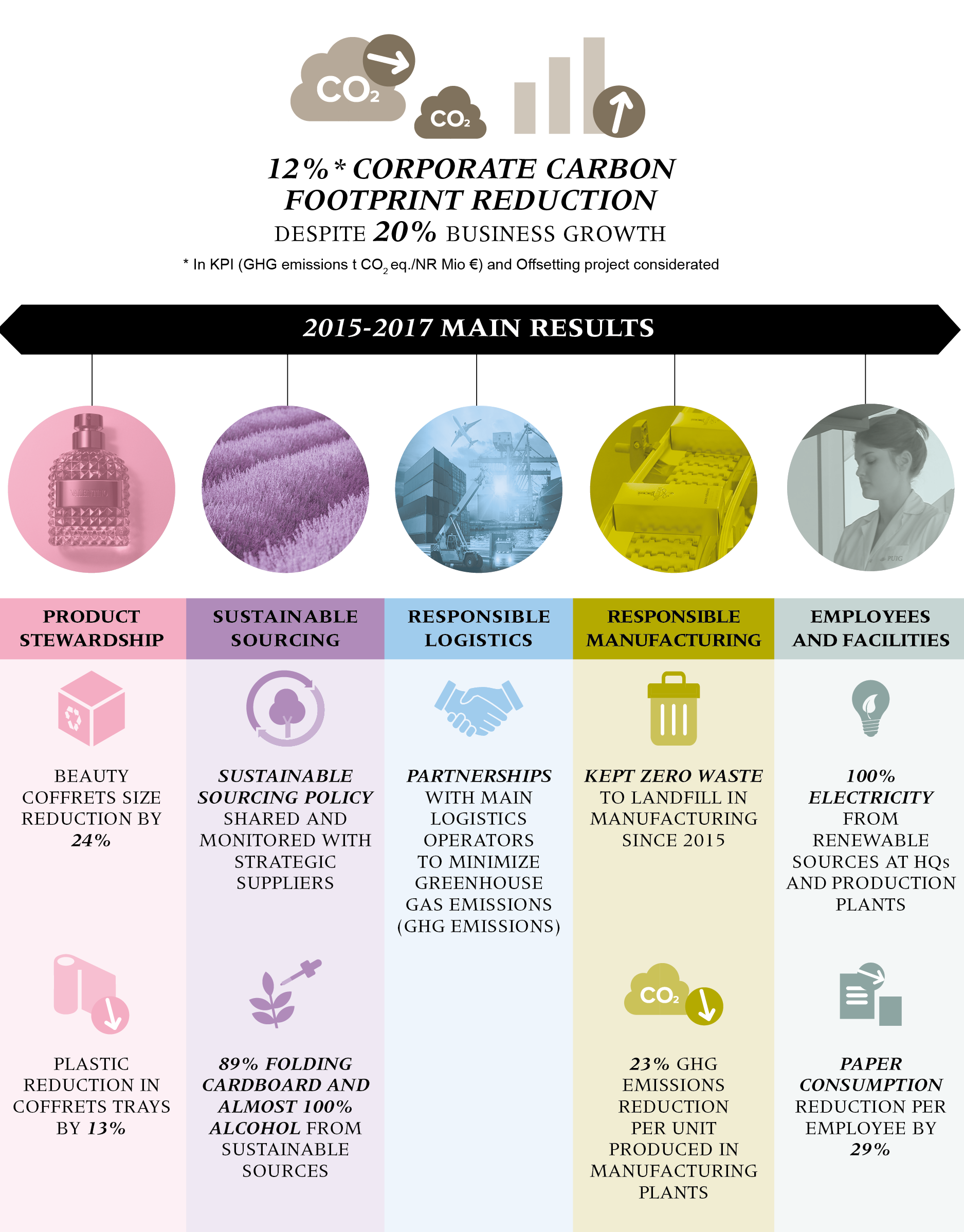 The remarkable success achieved during the period led the company to revise its strategic goals with regard to its 2020 initial objectives.
As a result Puig developed the Refresh Sustainability Strategy 2018-2020.
9 Industry, innovation and infrastructure
12 Responsible consumption and production
13 Climate action
Product stewardship
Sustainable sourcing
Responsible logistics
Responsible manufacturing
Employees and facilities
Global initiatives, partnerships and commitments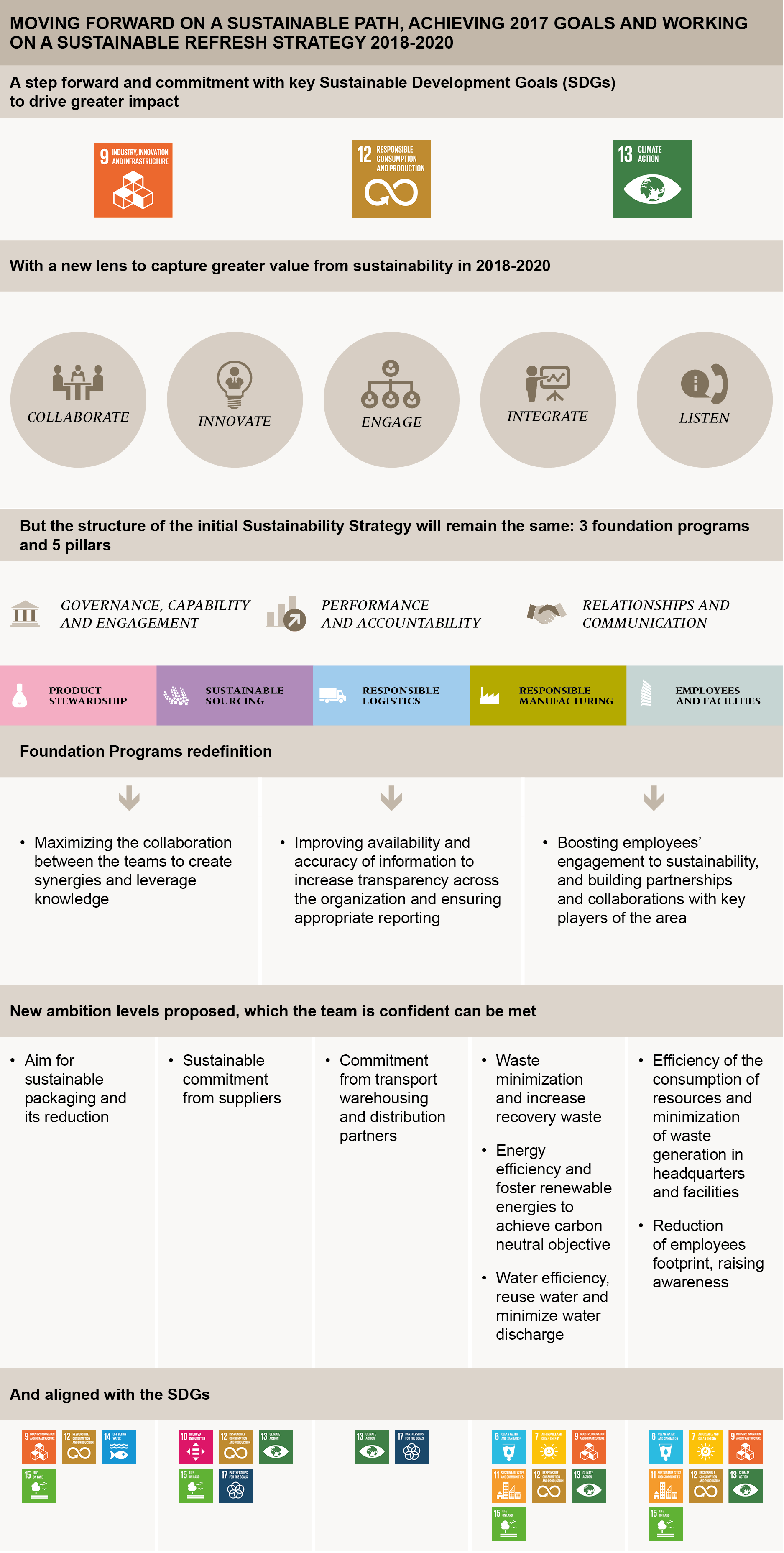 Top